Deze wandeling is Engelstalig en speciaal ontworpen in samenwerking met Toerisme Vlaams-Brabant om buitenlandse toeristen en expats de nieuwe hippe Vaartkom in Leuven te doen ontdekken
22/10/2022 at 3 pm, Grote Markt Leuven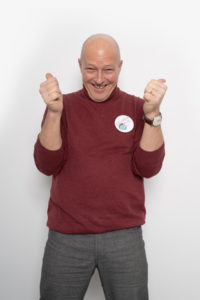 Discover Hipster Leuven @ de Vaartkom: new and creative innovations are born here!
The Vaartkom – Leuven's creative hub – is where it's at. From old industrial to Manhattan on the Dyle – rad designs and tight ideas set the vibe. Join us to meet the lit emperor on top of the mountain and… discover the countless innovations that make this Leuven neighbourhood the dopest place to be.
15e euro per person, including 2 tastings
Time: starts at 3 pm (15:00 in the afternoon)
Meeting point: Leuven Town Hall
Data: 22/10/2022
Inscriptions: a quick mail to info@leuveninsideout.com
This walking tour is also published on Toerisme Vlaams Brabant
Grote Markt , 3000 Leuven
[https://www.google.com/maps/place/Historisch+Stadhuis+van+Leuven/@50.8789589,4.6991359,17z/data=!4m13!1m7!3m6!1s0x47c160d9c9ff32bf:0x1de9de02052e5fb9!2sGrote+Markt,+3000+Leuven!3b1!8m2!3d50.8791214!4d4.7011207!3m4!1s0x47c160d9b1d94719:0xf36ef92d64506731!8m2!3d50.8789059!4d4.7011875]
20 euro pp for this 3 hour Leuven Experience including 1 drink and 3 food tastings!
Info and reservation: info@leuveninsideout.com !